Some Hellish good picks from the King's Co-op Book store!
Our friends at the King's Co-op Book Store selected their top five picks from our Holiday Gift Guide. Paul MacKay made the selections; the text is from the publishers.
Low Road Forever by Tara Thorne. Nimbus Publishing.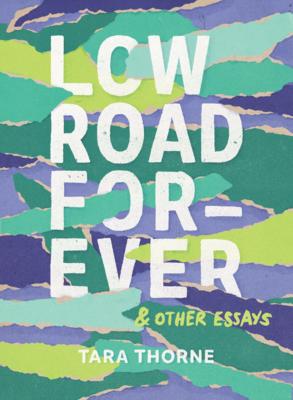 A book of snarky, feminist essays covering #MeToo, pop culture, and LGBTQ+ topics, from longtime arts-and-culture columnist, for fans of Lindy West, Anne T. Donahue, and Sara Irby.
In her debut book of essays, the Halifax-based filmmaker, arts critic, and recovering journalist gives readers her unvarnished take on the films and music that made her a feminist, how the #MeToo reckoning led her to write a misandrist vigilante film, what it's like being the only woman in a band, and the snarky tweet that made her lose her position as CBC Radio's arts and culture columnist.
Rafael has Pretty Eyes by Elaine McCluskey. Goose Lane Editions.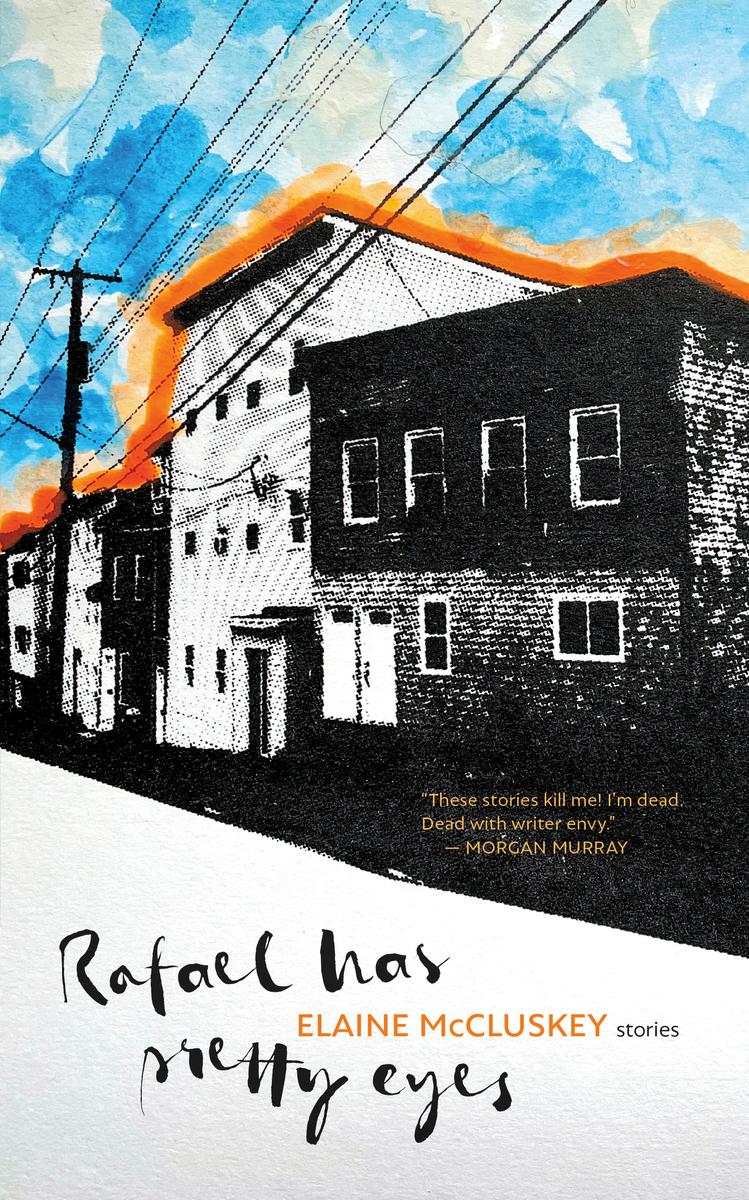 "You go through life convinced you're going to get diabetes like your old man and one day you choke to death on chicken gristle, and the autopsy shows your blood sugars were perfect."
The seventeen stories in Elaine McCluskey's latest collection, Rafael Has Pretty Eyes, follow characters who have reached a four-way stop in life; some are deciding whether to follow the signs or defy them; others find a sinkhole forming beneath their feet.
Writing with my Eyes by Angela Parker- Brown. Pottersfield Press.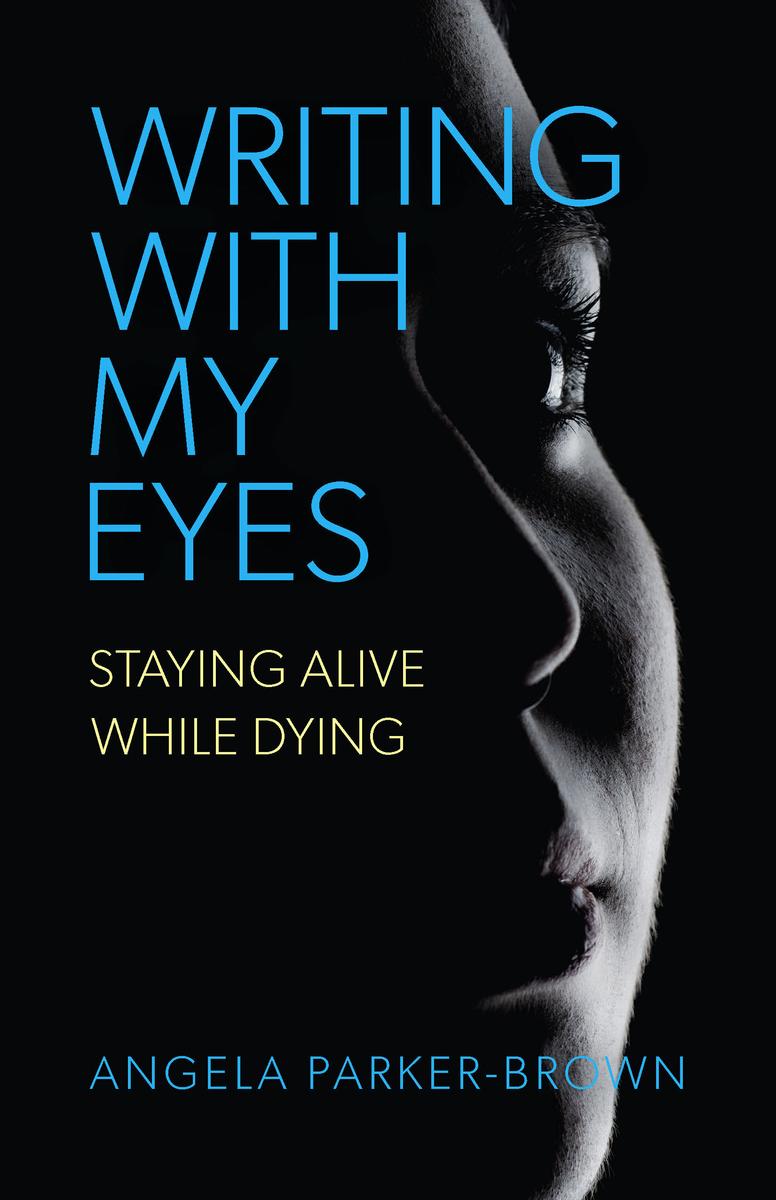 Angela Parker-Brown was forty-six, happily raising her eight-year-old twin daughters, taking them on weekend getaways to friends' and family's homes throughout Nova Scotia and spending time with family and friends right in her hometown of Truro. They were happy and they were adventurous. Then in 2016 Angie started developing unusual symptoms in her right foot, symptoms that not only kept getting worse, but seemed to be spreading. This marked the beginning of her journey with ALS.
This is her story, and she wrote this book to inspire others to thrive in their lives no matter what that life looks like. In telling her story, she encourages others to accept and embrace their challenges, to see past their limitations, and to be honest in the journey.
Some Hellish by Nicholas Herring. Goose Lane Editions.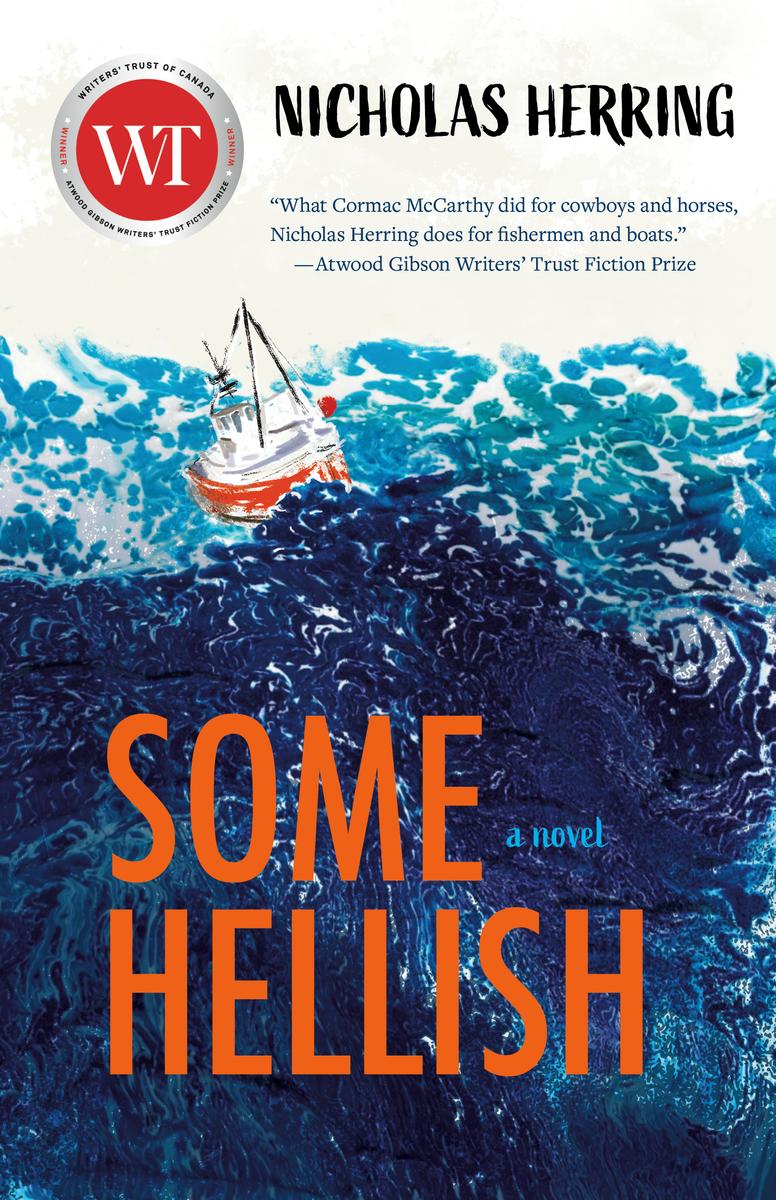 Herring is a hapless lobster fisher lost in an unexceptional life, bored of thinking the same old thoughts. One December day, following a hunch, he cuts a hole in the living room floor and installs a hoist, altering the course of everything in his life. His wife Euna leaves with their children. He buries the family dog in a frozen grave on Christmas Eve. He and his friend Gerry crash his truck into a field, only to be rescued by a passing group of Tibetan monks.
The Volunteers by Lezlie Lowe. Nimbus Publishing.
The Volunteers: How Halifax Women Won the Second World War is the untold story of Halifax women who geared up in a flash to focus on the comfort, community connections, and mental health of Halifax's exploding population of sailors, soldiers, airmen, and merchant mariners.
They did a job no government could have organized or afforded. They did it without being asked. And they did it with no respite from their daily duties.
Thoroughly researched and compellingly told, and with a dozen archival images, The Volunteers examines the untold stories of the hardworking women whose unpaid and unacknowledged labour won the Second World War.
Thanks to the King's Co-op Bookstore for these picks. You can find them online and at the King's Co-op Bookstore, 6350 Coburg Road, Halifax NS, B3H 2A1; 902-422-1271; manager@kingsbookstore.ca
?>